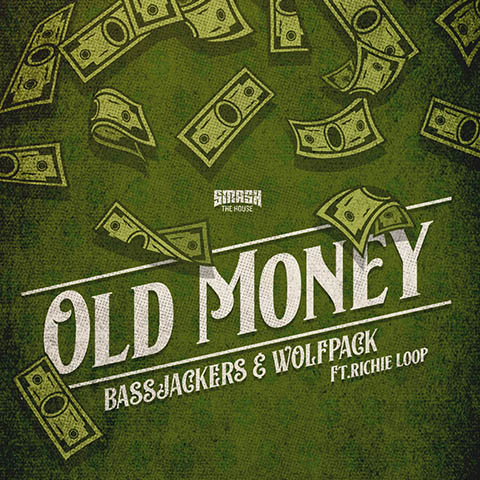 2020
Bassjackers x Wolfpack
Smash The House
Prepare yourself for the new crowd-pleasing, speaker-destroying track from Bassjackers x Wolfpack bringing in vocals from Richie Loop for a trifecta of future anthem bad-assery, poised to take control of your mind, body and soul with 'Old Money'.
Following on from their previous electro- infused hit single 'Want You (So Bad)', Bassjackers have teamed up with the prolific duo Wolfpack for a party anthem to ignite in adding a dazzle to the Summer of 2020 for fans the globe over, bringing reggae-inspired vocals direct from the Jamaican heritage of Richie Loop that ensures another dimension is delivered to this bouncing future party anthem. 'Old Money' is a hypnotic beast with a killer uprising that delivers off-kilter to take the listener by surprise, before an inspired, weighty melody flexes its muscles bolstered by explosions of synth and rudeboy spits that team with a slower, but no less ferocious, bass-backed beat.
Expect support from Smash The House label owners DVLM, as well as label headline acts such as international superstars Nervo, Blasterjaxx and Ummet Ozcan – make sure you get your hands on 'Old Money' out July 17th only via Smash The House!