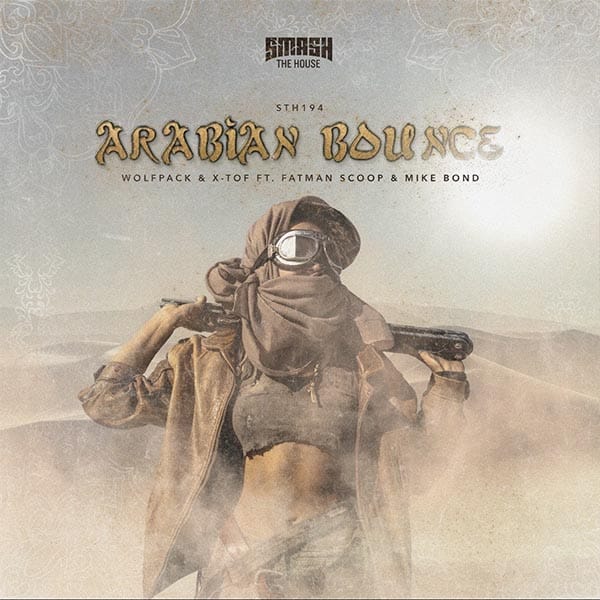 2023
WOLFPACK & X-TOF FT. FATMAN SCOOP & MIKE BOND
Smash The House
Following their debut Smash The House collab 'Cactus' back in 2017, featuring also Futuristic Polar Bears, Wolfpack & X-TOF this time take on hype master Fatman Scoop and London young gun Mike Bond on the big-name collab 'Arabian Bounce'. The hotly anticipated track is set for release 15th November on Dimitri Vegas & Like Mike's leading imprint, after having been premiered at this year's Tomorrowland.
Opening up with pounding low-ends and Middle Eastern flavours, Fatman Scoop's signature military tone commands the listener toward the dancefloor before this big room banger breaks. The foreign flavours then return with Scoop leading the charge, before the progressive house / Arabian hybrid comes back with the kind of combined energy of all the talent involved, as 'Arabian Bounce' displays all artists' involved prowess in the studio. With 'Cactus' receiving support across the board from the likes of David Guetta, W&W, and still finding airplay from The DJ Mag Top 100 DJ Poll's #1 Dimitri Vegas & Like Mike, it's clear that Wolfpack are making all the right noises already with their strong catalogue of Smash The House releases. Mix that with UK club circuit chart topper Fatman Scoop, and key figure and resident Asian DJ Mike Bond, and the result is a certified club banger ready to make you bounce.
If three's a crowd then four is a certainly a party, don't miss out on this month's Middle Eastern inspired floorfiller 'Arabian Bounce', out 15th November, via Smash The House.